SEED NECKLACE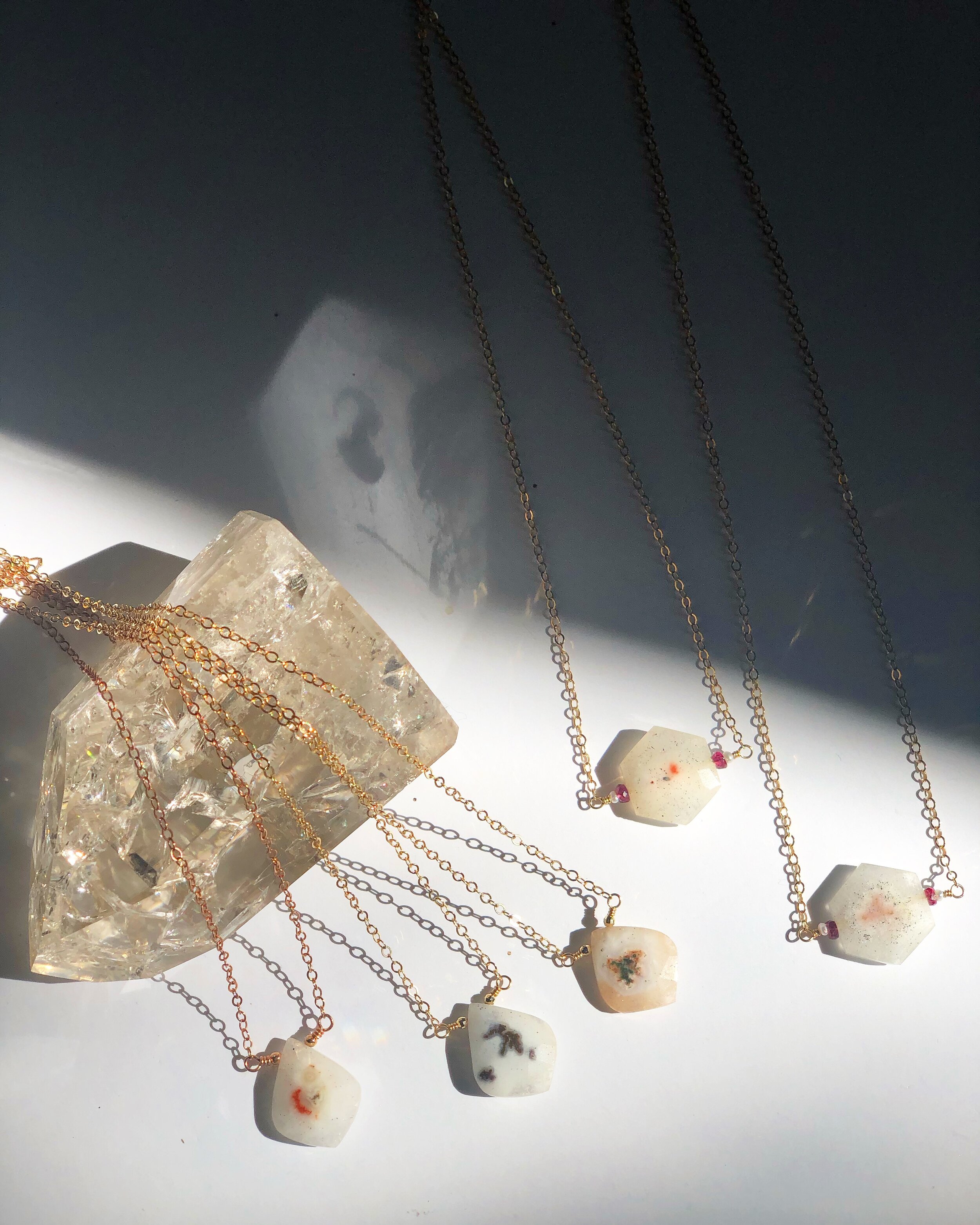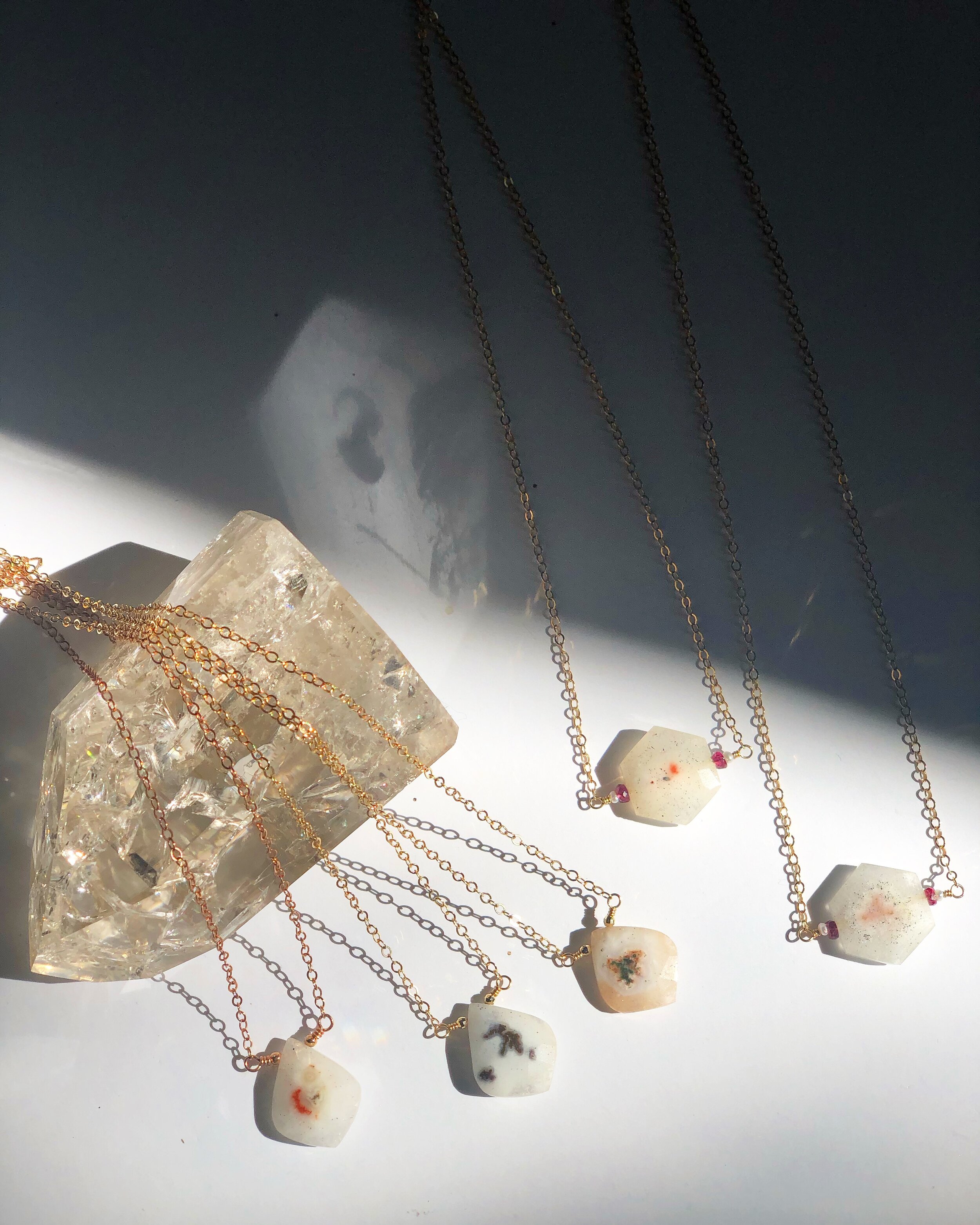 SEED NECKLACE
Solar Quartz is agatized quartz and holds the properties of CLear Quartz as a "Master Healer" AS WELL AS the healings of drawing us deeply back to our center. This stone resonates with the very structure of our cells. It increases the pure white light vibrations we emit while connecting to our core selves while asking for or receiving guidance from our angels/source/plant and animal kingdom.
We call them the SEEDS. Each and every single one is unique and holds its own pattern or code in the center of the stone. It is up to you to decipher what it holds for you. Each one that comes to you has called to you for a particular reason. The symbols within the center are super cool to look at and interpret, like making shapes out of clouds. We find it even better to pay the most attention to the message within in, which can be done by closing your eyes while holding or wearing it—-and listening.
These particular pieces are tangible talismans that remind us to continue planting the seeds of our intention, while surrendering any notion or attachment about how we desire for them to grow. It will look different than we think, and that there is the miracle of the seed.
Materials: Tear-drop shaped Solar Quartz SEED, fine metal chain and clasps
Length: 14-16"
NOTE: Each and every single one is unique and will be a different color and symbol in the center than the ones pictured. Please TRUST in the one you receive. We do our very best to intuitively tap into each order and send the piece that calls.