PURPLE FLUORITE DIAMOND PENDANT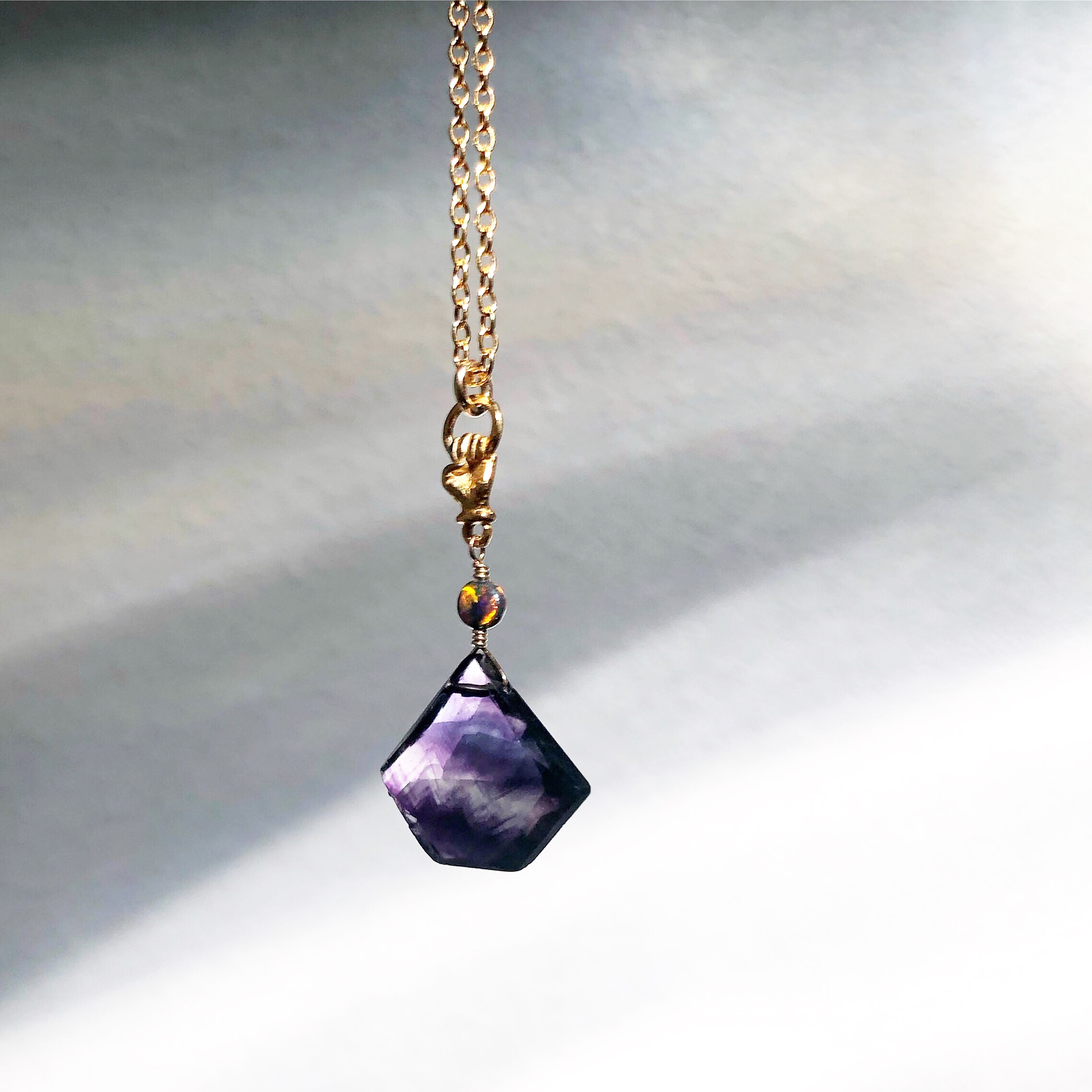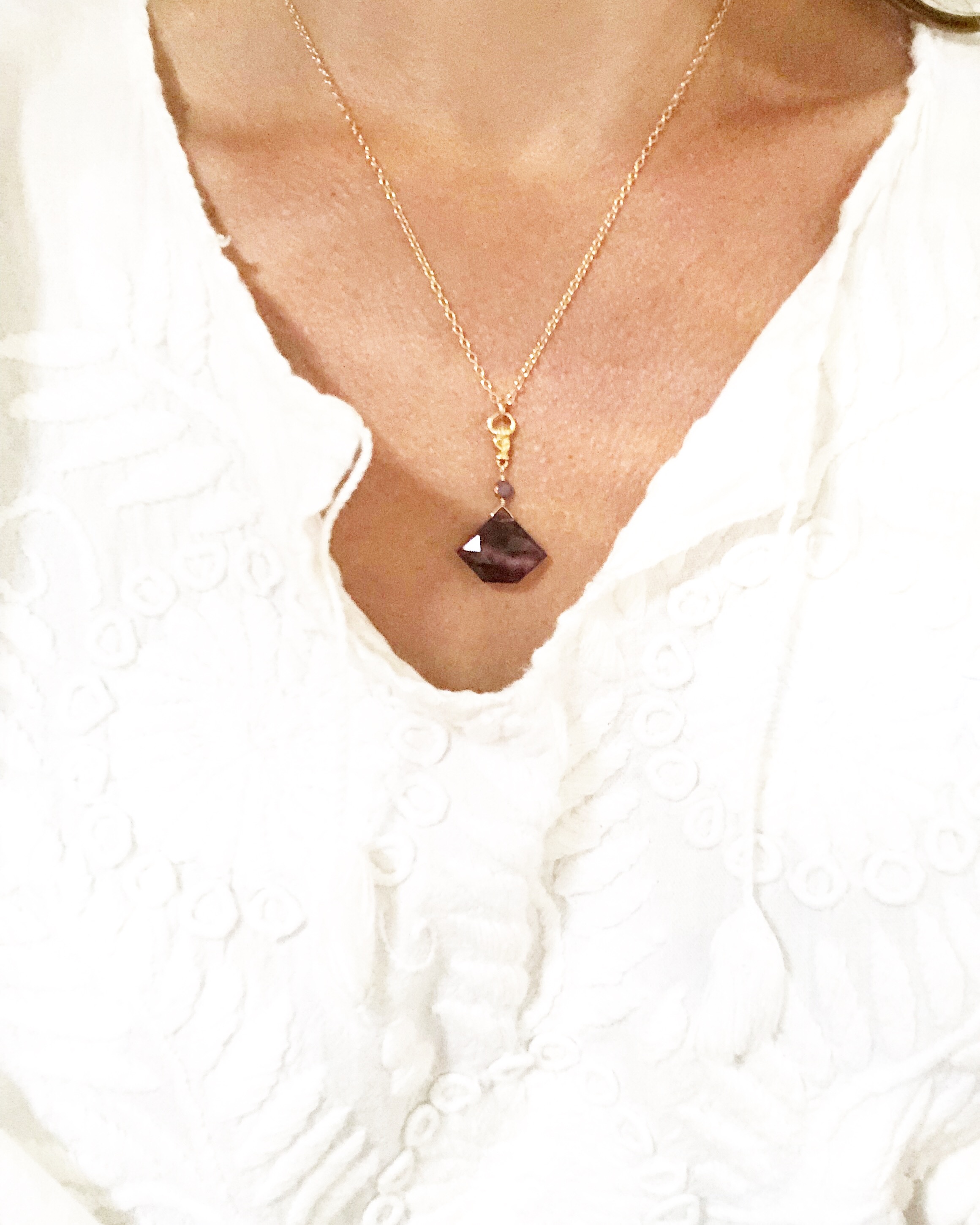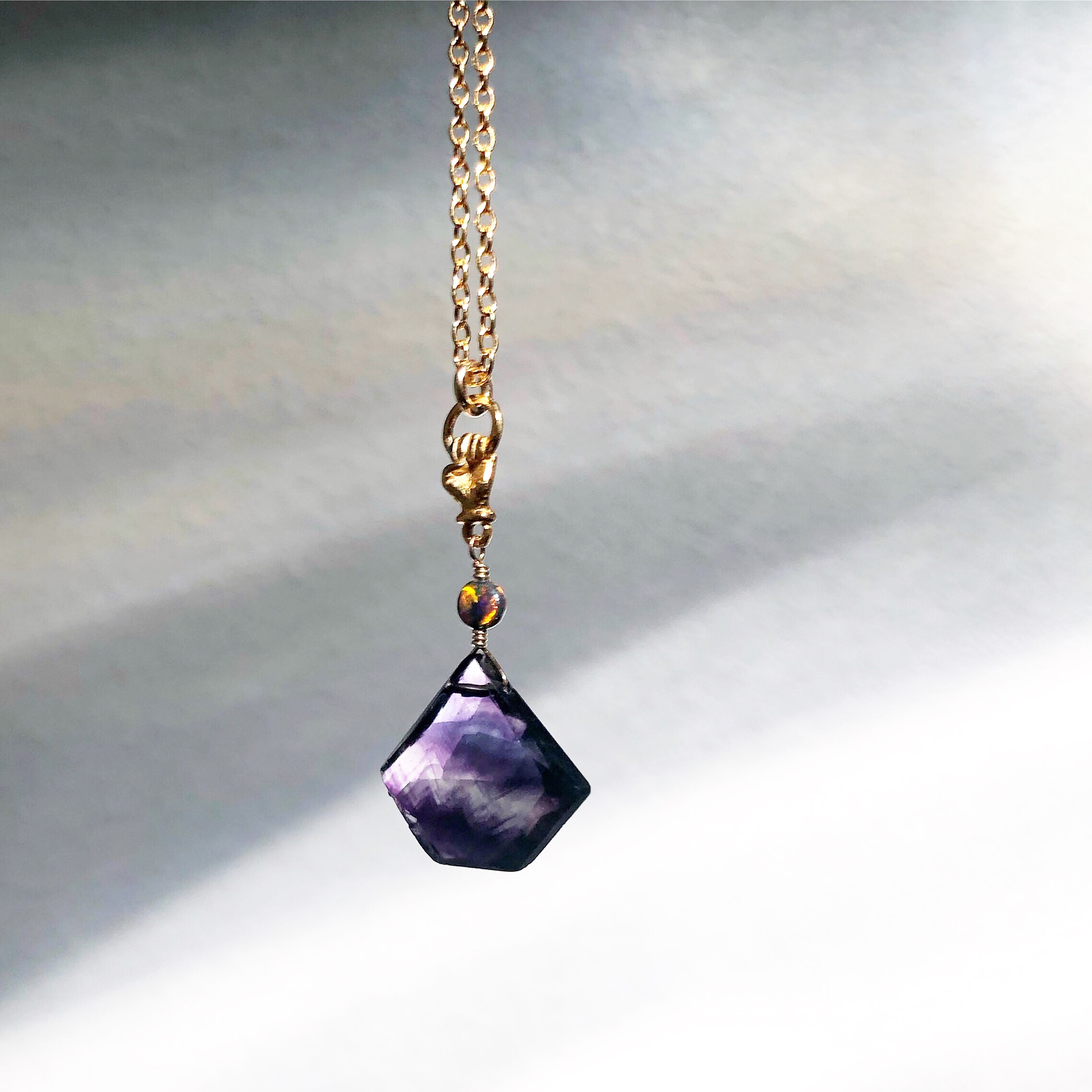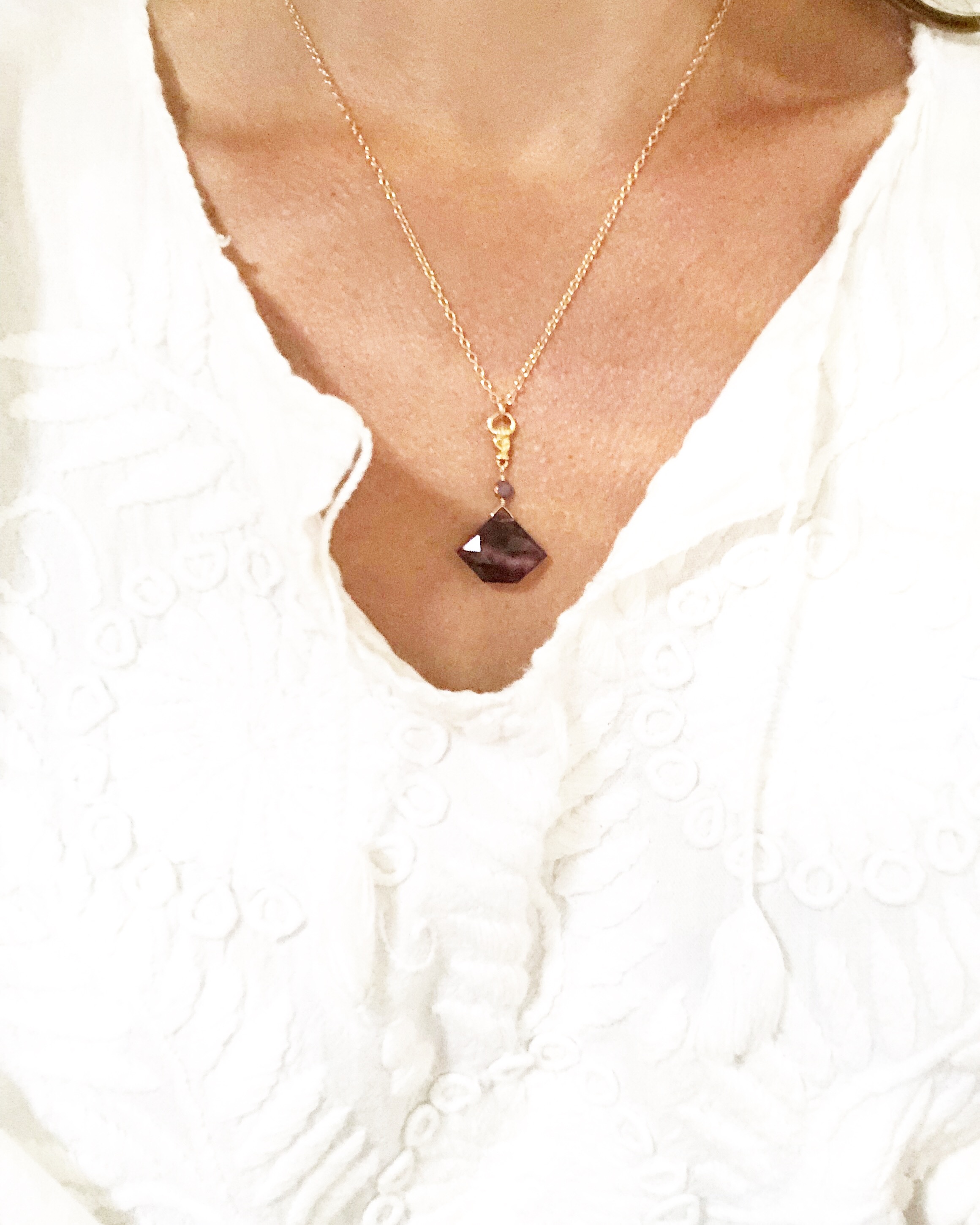 PURPLE FLUORITE DIAMOND PENDANT
Fluorite is one of those minerals whose internal structures is almost too perfect to fully imagine. Which is one of the reasons this stone brings harmony to a chaotic mind. Fluorite balances out the two hemispheres of the brain in order to clear out a cluttered mind so we can do the work we are here to do without as mental distraction. Purple=the color of the Crown. The Divine. Our Highest Knowing.
Also known as the "Genius Stone," Fluorite is helpful for collecting, sorting, absorbing and discerning new information. A very lovely ally when exploring new endeavors that require mental acuity and learning. An incredible stone to have for protection, clarity and strength during Eclipse Season.
Cut into the shape of a diamond. Maybe a crown. Open to interpretation based on how it feels to YOU.
Materials: Mini hand carved POUND fist plated in 18k gold, mini opal and Purle Fluorite Crown on gold fill chain.
Length: 17"