BLACK TOURMALINE POUND PENDULUM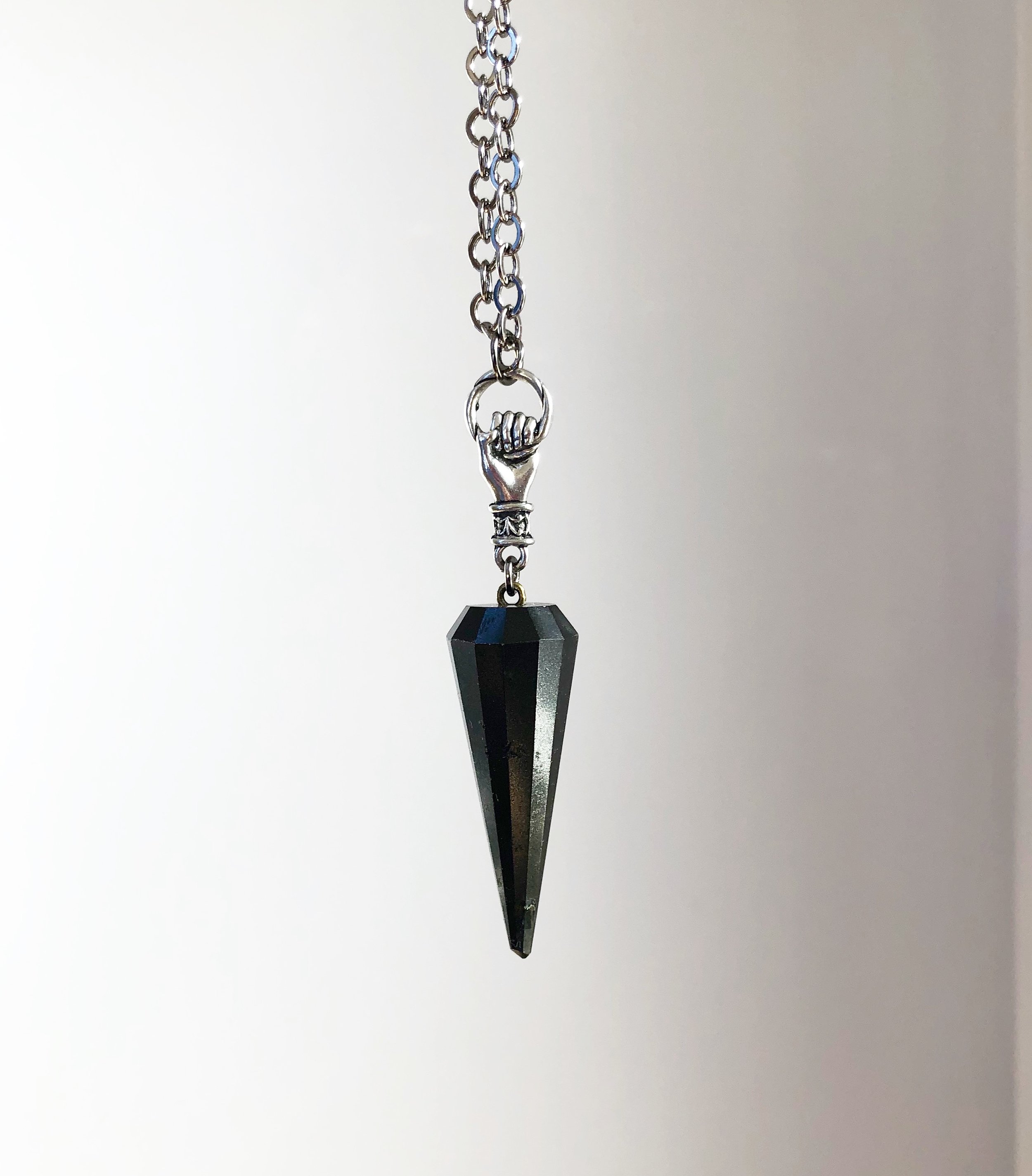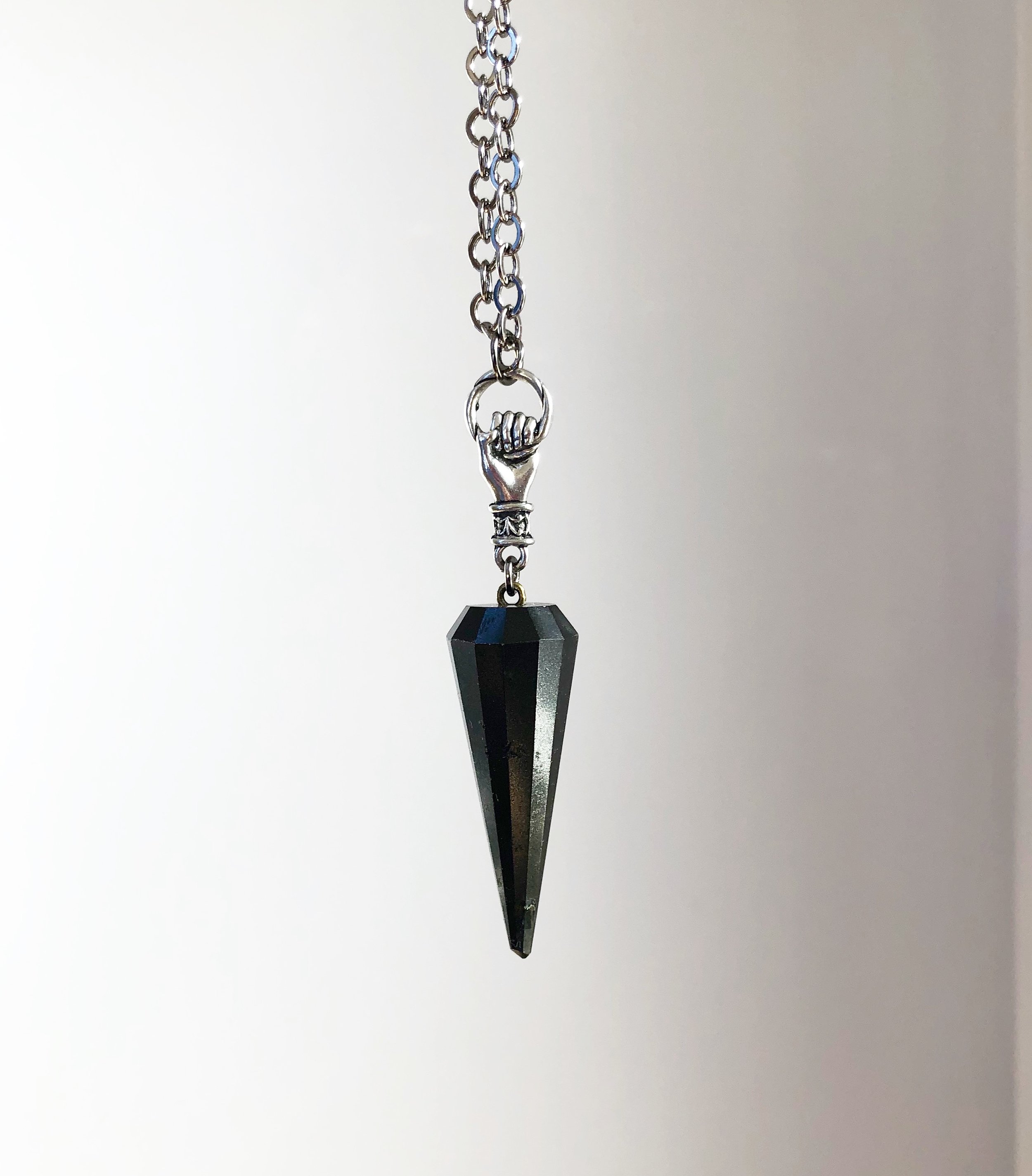 BLACK TOURMALINE POUND PENDULUM
Black Tourmaline is a stone of Protection and a stone of Detoxification. On a cellular level, this stone will literally help cleanse our energetic and physical systems of that which no longer serves. Black Tourmaline carries an electric current within that blocks electromagnetic frequencies so often in our vicinity due to modern day technology and usage. It is an incredible ally that helps us ward off unwanted energies and negativity that need not be in our sphere.
Materials: Black Tourmaline Pendulum, base metal fist and chain
Length: 28"
This piece is adjustable.
Please Note: EACH AND EVERY STONE IS UNIQUE AND WILL NOT LOOK EXACTLY LIKE THE ONES IN THE PICTURES.