AQUAMARINE POUND PENDULUM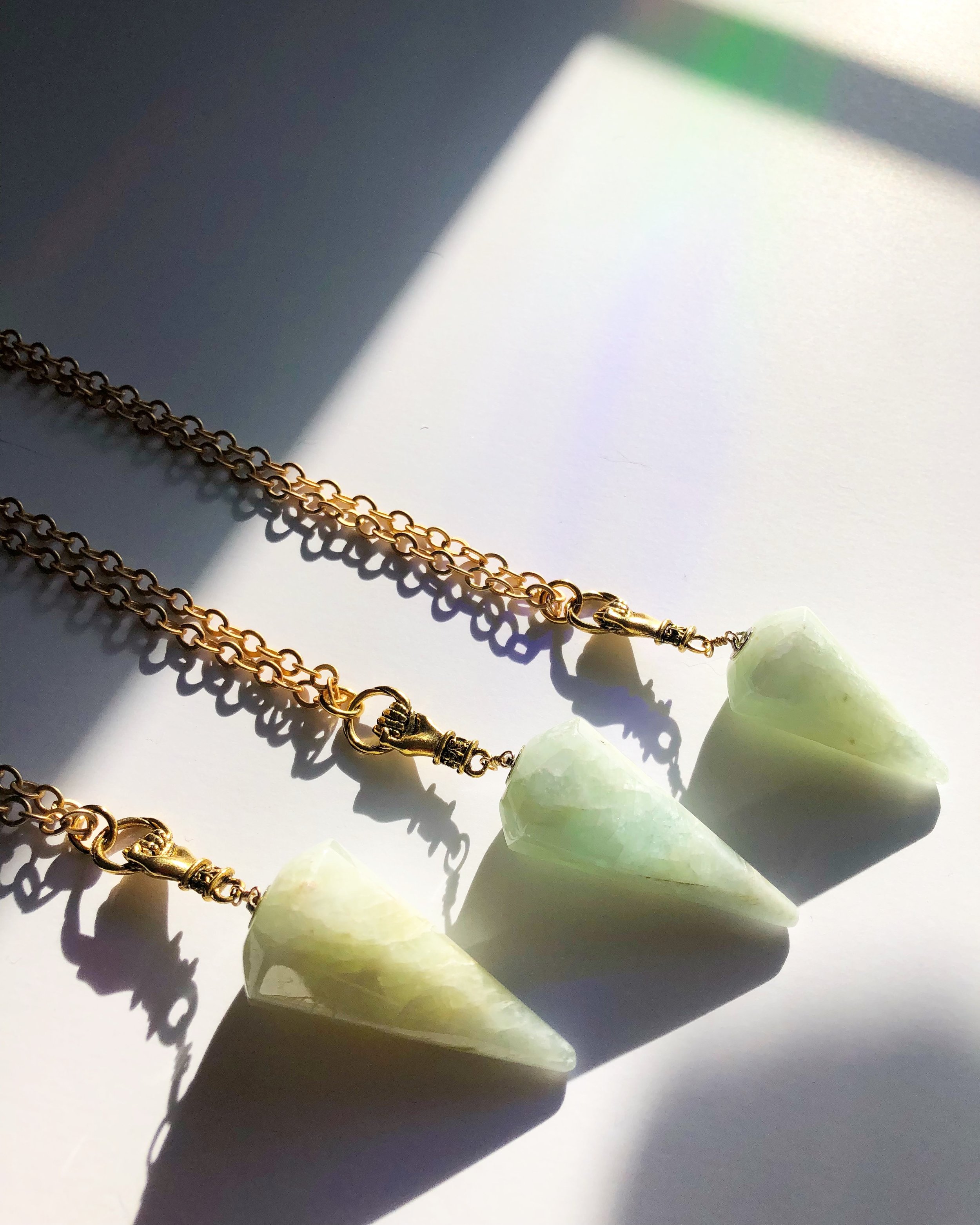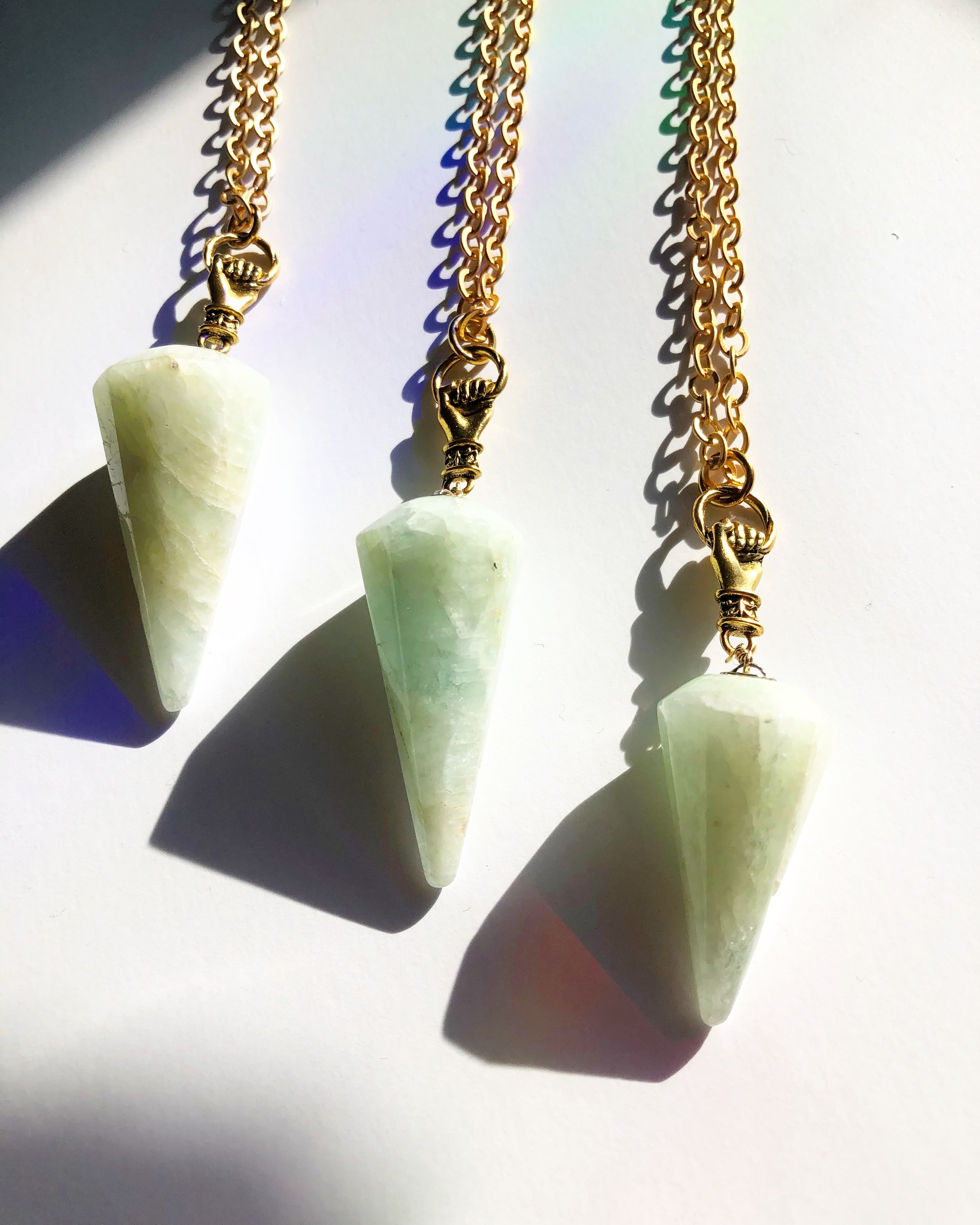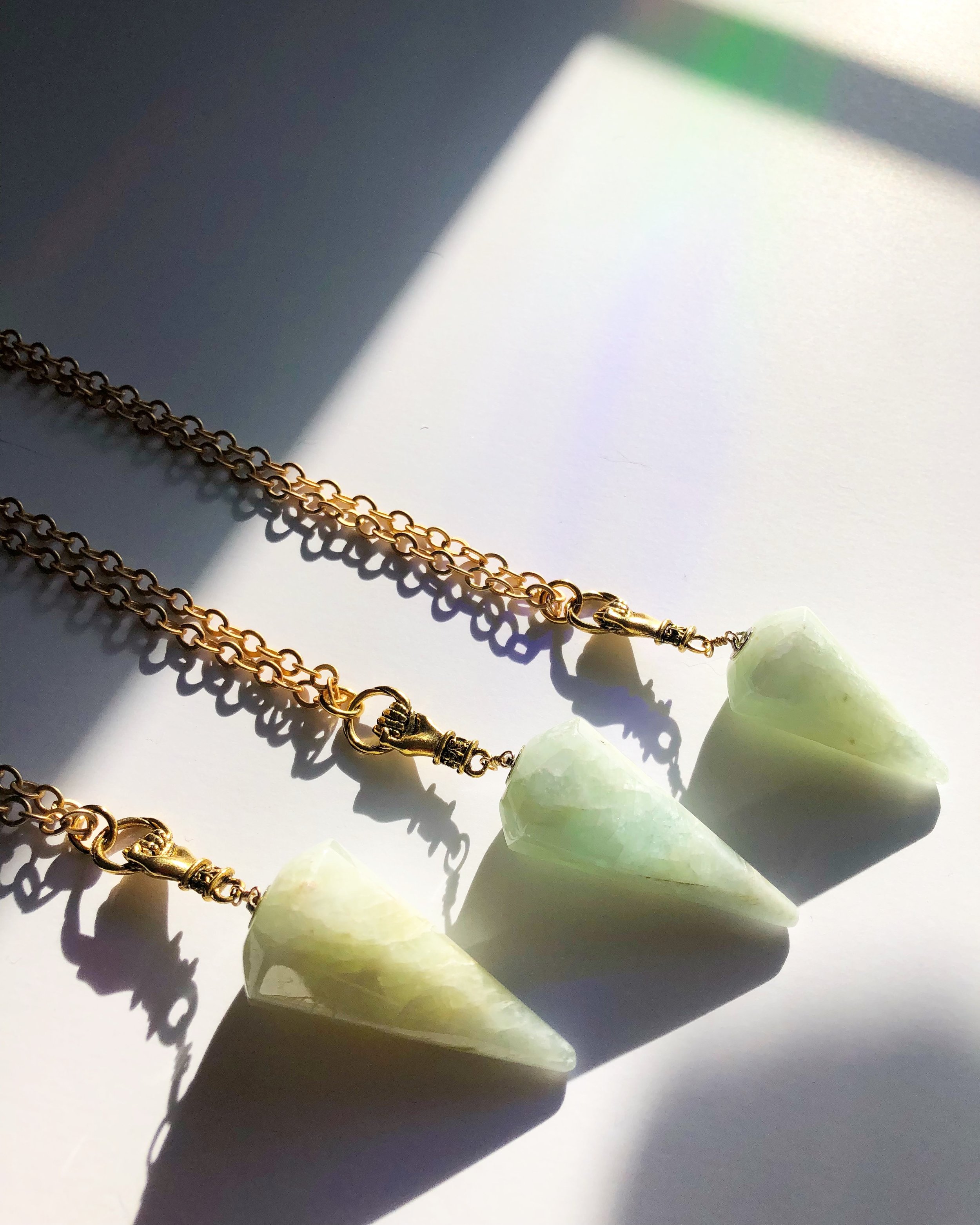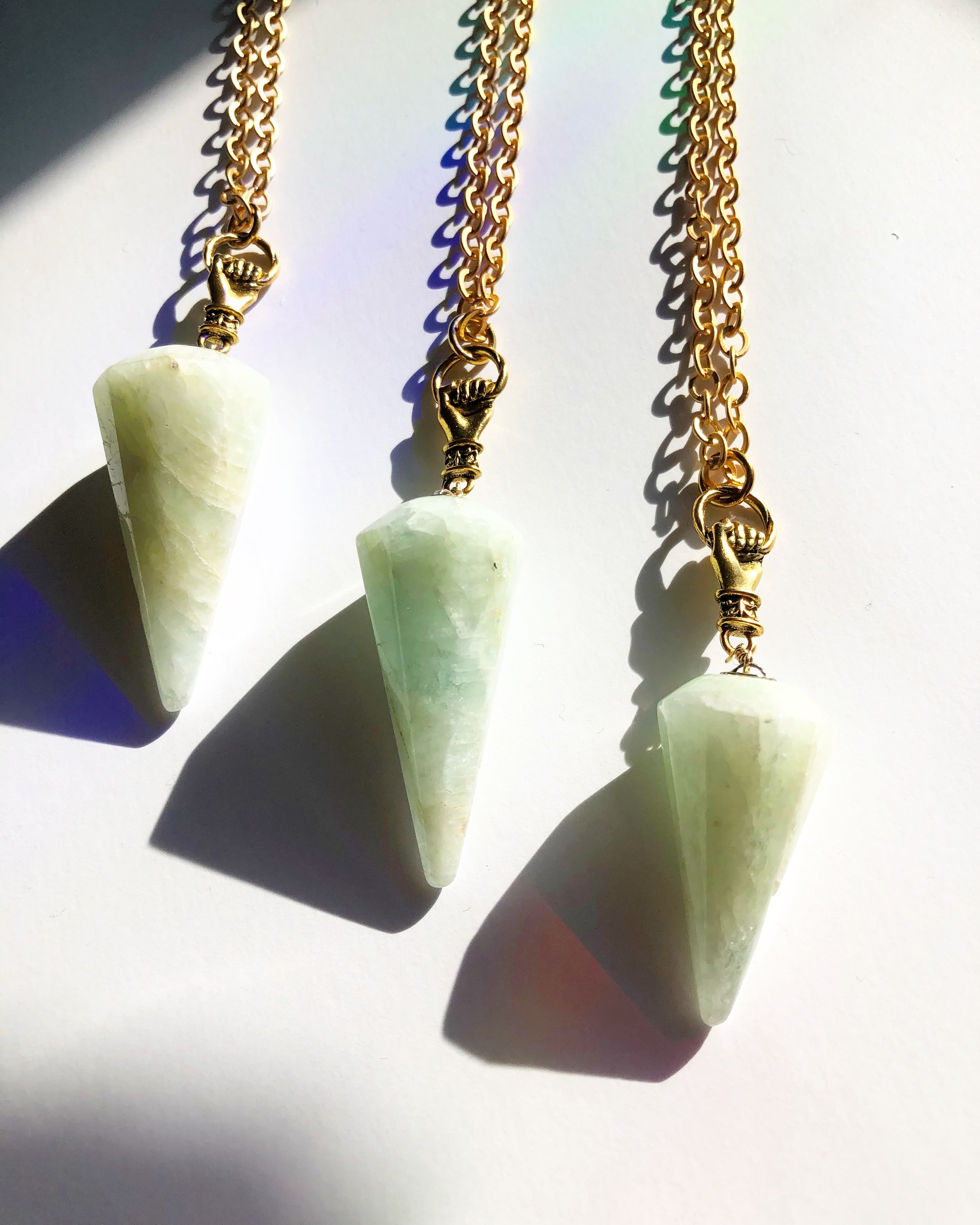 AQUAMARINE POUND PENDULUM
A Stone of the Sea, Aquamarine is a soothing, calming, gentle stone that assists in opening our Throat Chakras to expressing our truth fluidly, without resistance. An incredible stone to help "wash" away extra and no longer needed debris that may be clogging our systems and distracting us from our true nature and needs.
Materials: Aquamarine Pendulum, base metal fist and chain.
Length: 28"
This piece is adjustable.