AQUA AURA POUND PENDULUM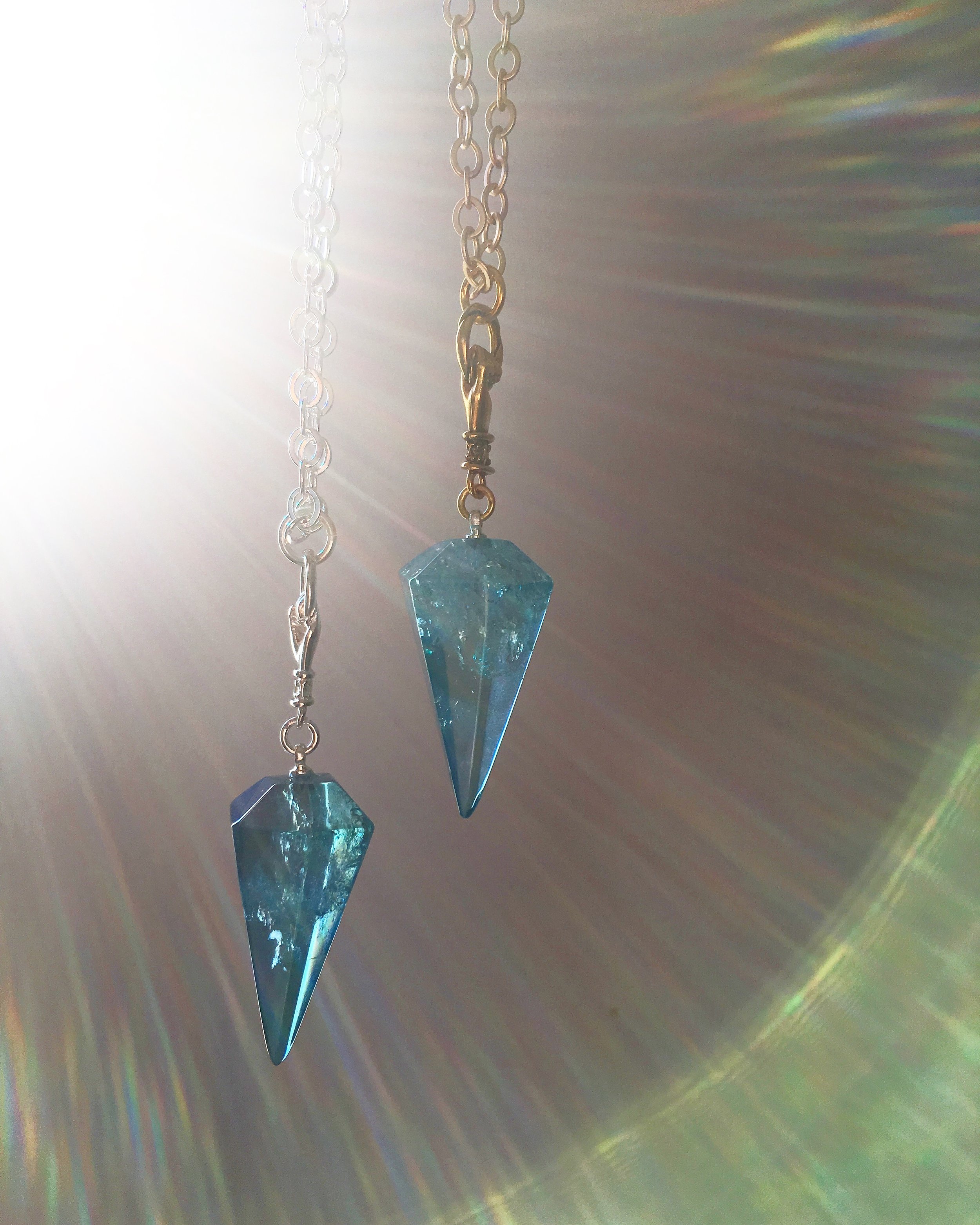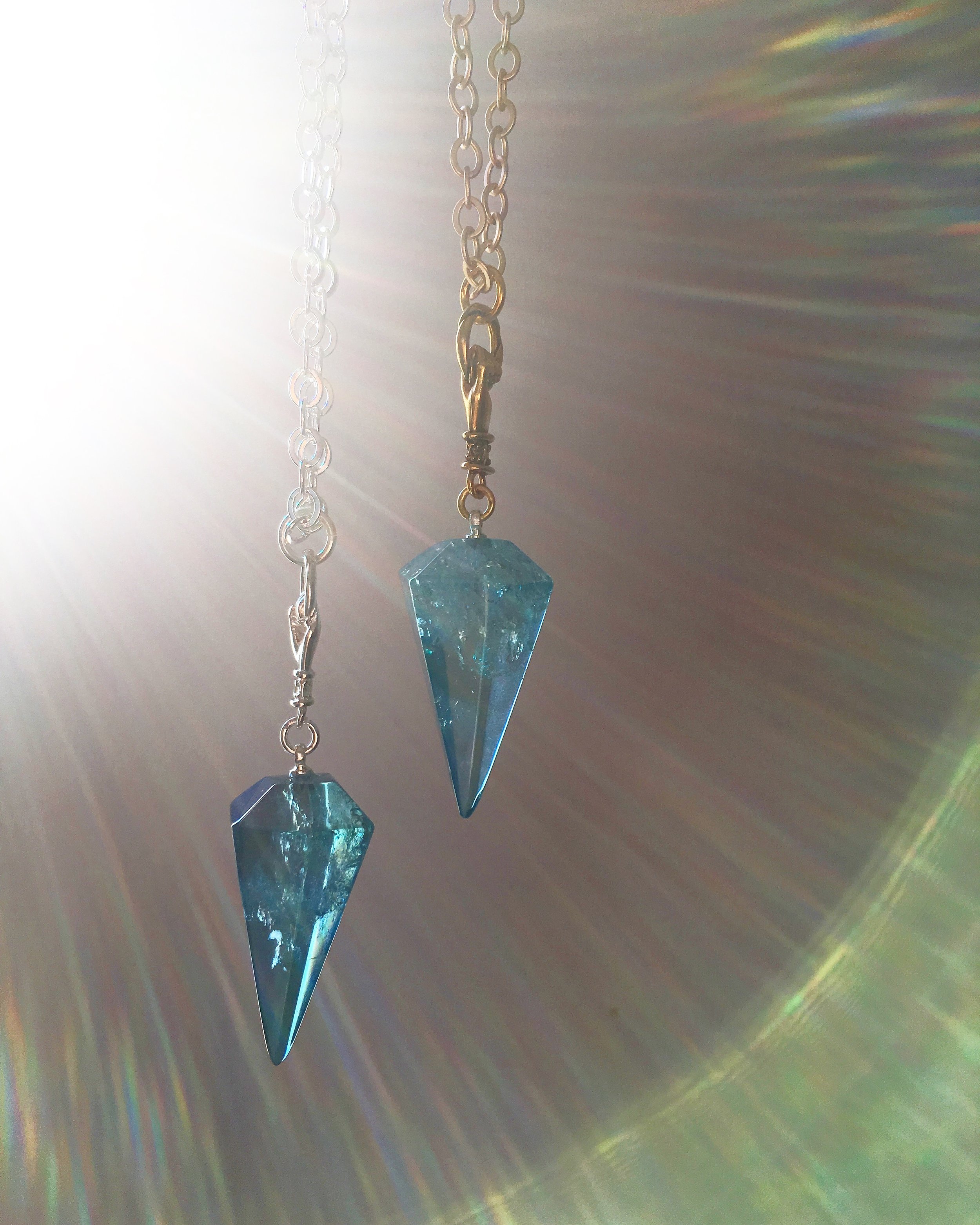 AQUA AURA POUND PENDULUM
AQUA AURA is a Stone of Alchemy and Synthesis in that it is a Clear Crystal Quartz that has been bonded with gold to give it an inescapable incandescent light about it. This stone is known for clearing the Aura, soothing the soul and connecting us to our Divine and abundant Universal selves.
Length: 28"
This piece is adjustable.
Please Note: EACH AND EVERY STONE IS UNIQUE AND WILL NOT LOOK EXACTLY LIKE THE ONES IN THE PICTURES.