NEW! ORACLE NECKLACE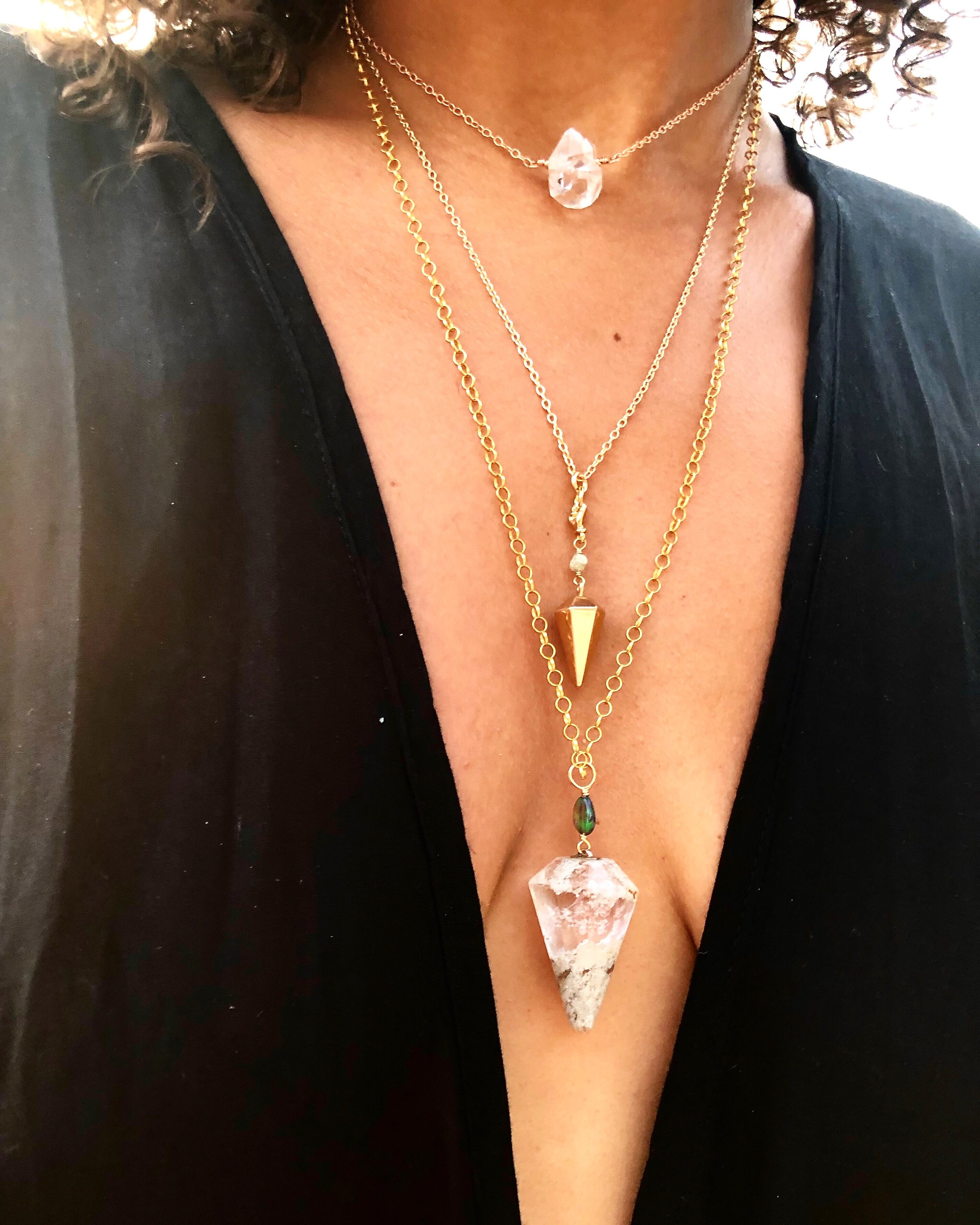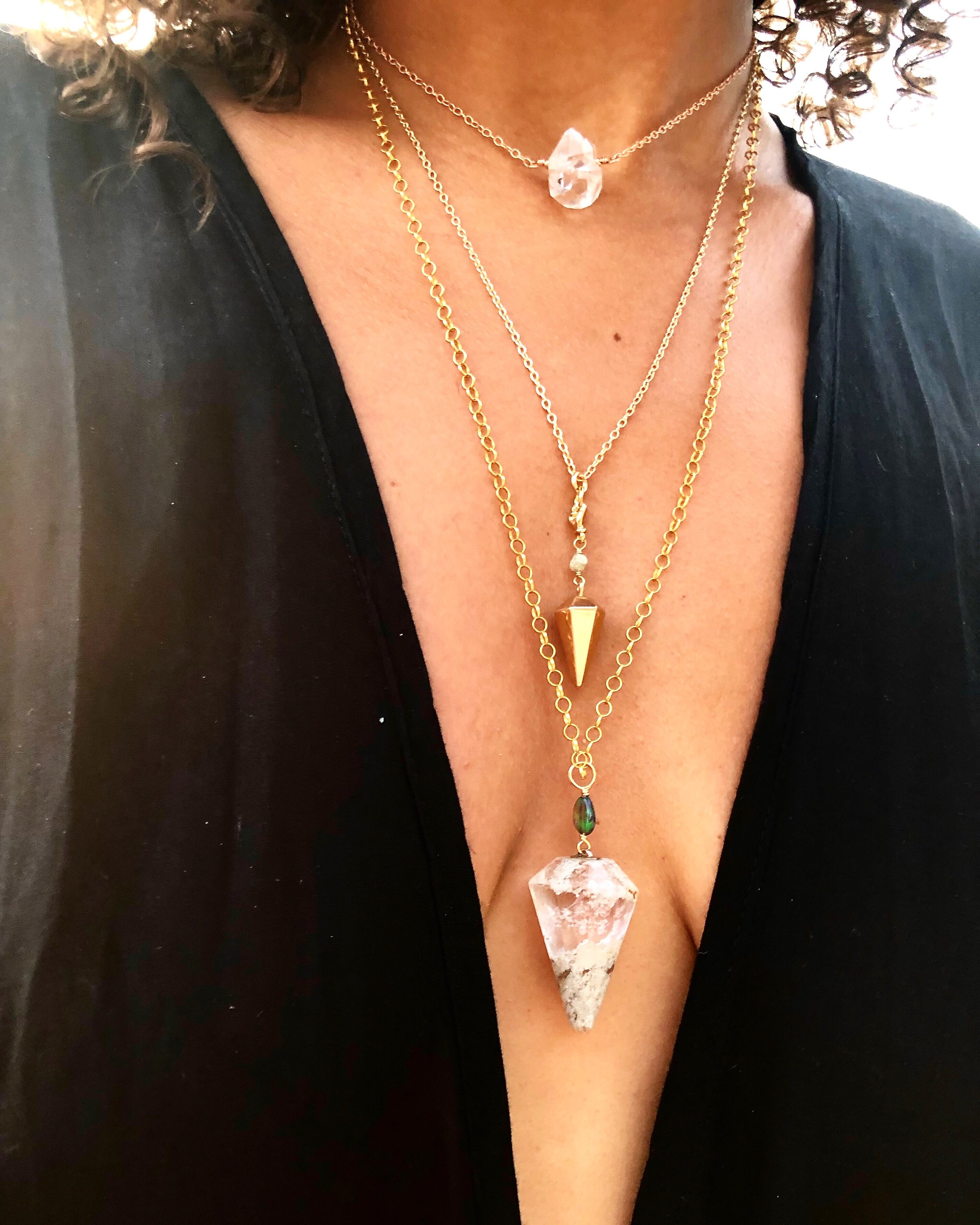 NEW! ORACLE NECKLACE
This piece serves as a powerful talisman and reminder that more than anyone or anything, YOU ARE THE ORACLE. It is beyond powerful to trust your intuition. You are your best teacher. Listen and be guided from within. The Oracle Necklace is a riff off of our best selling POUND Pendulums. Designed and hand made through the alchemical process that occurs when metals are molded by fire. Dipped in Gold to represent the burning, shining courageous light of the Sun.
The fist is made to empower us to stand for our most authentic selves.
The pendulum serves to remind us to trust in our powerful intuition.
Diamonds are the crystals of Light. In their raw form, we find them even more magnetic at times.
Mystically Made to Magnify You. You Simply Have to Trust What You Feel.
MATERIALS: Solid brass pendulum plated in 14k gold; 14k gold plated mini fist; raw diamond on 14k gold fill chain and wire.
LENGTH: 16" OR 18"
CARE: Only polish very gently with cotton ball to wipe away light tarnishing. Since they are plated in gold and gold fill, it is best to rinse with gentle soapy water (not anti-bacterial soap) and to prevent excess tarnishing and dings on the metal, avoid perfumes, chlorine, chemicals on your POUND piece.